shiny ball gone
replacement décor follows
let's try unicorns?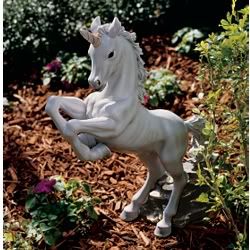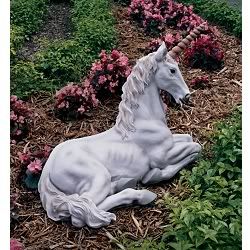 Stop. Stop! Stop! This unicorn mocking post just isn't working for me. Maybe I should just give up on the garden decorations and wistfully wish for a planet full of unicorns like little Shannon…
What would you rather have, a unicorn garden or a planet full of unicorns (complete with jazzy theme song)?
To all of my Lemony friends and readers (you know who you are) I wish you a happy
Comfest
or
Pride
or both this weekend!
For everyone else, in the words of Isaac Mizrahi , "Come back to me!" Monday, June 30th for another informative, humorous, and design/decor-centered post featuring Blitzkrieg's search for the perfect (hip and environmentally friendly I hope) home décor to spice up his otherwise fluffy life! Happy Haiku Friday and in the words of Shanon, "Good-byyyyyyyyyyyyyye!"