Blitzkrieg and I got this wonderful award from
The Cat/Dog Blog
!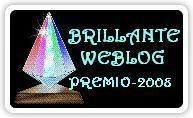 Thank you Chris, we really appreciate it. Blitzkrieg is especially pleased because he says that your award is finally the recognition that he deserves as to how well and often he has to crack the whip around The Condo Blues officeplex and pleasuredome when he's working as my
slave driver
Office Manager.
Work it girl!
Now it's time to share the love and pass this award on to some of the bloggers that are near and dear to my heart.
1.
Green Me
- - To one of the first people who reached out to me in the blogosphere, introduced me to Adoptec, and let me host a version of her Green It! Blog carnival. Since we live too far away to share that cup of Fair Trade coffee together, this little .gif will have to do.
2.
A Mommy Story
– She's the Real Life friend who inspired me to blog blog (so if you don't like my blog – blame her!) after I started reading her blog to keep up with what she, her husband, and the kiddoes were up to. (yeah, I know what kind of friend am I that doesn't just pick up the telephone and just call her like all of the nice and considerate people in the world do.) She and the family are singing a little bit of the
Life Slapped Me Blues
so they could use a little cheer up I realize that a margarita would be a better thing to send her than a .gif but darn it – that cup holder thingy keeps closing every time I try to set that darn margarita glass in it! So this award will have to do for now.
3.
Bin 101
- – Who sent me on a Zero Waste Road trip experiment with one little question, "Do we really need condiment packets?"
4.
Crafting for Cheapskates
- A crafter who's favorite craft shop is the dollar store and puts a little bit of rock and roll heaven into everything she makes. Someone after my own heart!
5.
Forced Green
– Who rode out Hurricane Ike in an RV and lived to blog about it – by generator power no less!
6.
Creative Envy
- a fellow Cowtown designer who's taste and favorite shopping haunts are so close to mine that it's scary. However, that's scary with impeccable taste, of course.
7.
The Handyguys Podcast
– They like to hit stuff with hammers too. And they beat me to the punch in doing a couple of posts on topics that are in my idea folder. Looks like these handy guys and this handgal think a like sometimes.
8.
Artistic Flair
- A talented fused glass artist (and another fellow resident of the City with the
toxic nut university
) and fellow lover of Audrey Hepburn in Breakfast at Tiffany's. 'nuff said.
The award comes with these simple rules:
1) Add the logo of the award to your blog
2) Add a link to the person who awarded it to you
3) Nominate at least 7 other blogs
4) Add links to those blogs on your blog
5) Leave a message for your nominees on their blogs
Did you enjoy this post? Get more like it by
subscribing to the Condo Blues RSS Feed
or to
Condo Blues by Email
.