click


"ooo-uff!"


click


"rrrrrr-rowr"


click


"Brark!"

As I took photos of some of
my favorite handmade Christmas tree ornaments
, someone put on a full on case of the cutes, sat under the Christmas tree, and demanded that I take his picture too.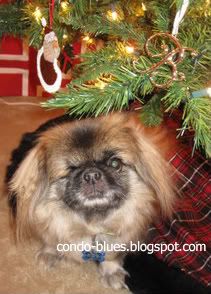 Say Merry Christmas Blitzkrieg!



"Browr-RARK!"


Here's wishing you a very Happy Solitice, Merry FestivusChrismaKwanzaHanukkah, and New Year from all of the Condo Blues crew.