Swine Flu. Oh, wait. We're not supposed to call it Swine Flu anymore but H1N1 because H1N1 sounds less scary. Which isn't true because it doesn't make the flu any less serious. However the new name
does
make us laugh. After seeing a local news anchor write H1N1 on a white board Husband said, "It looks like he wrote heinie!" and then tweeted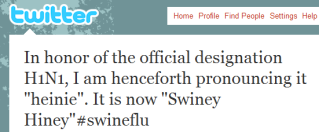 The only thing that you can do about Swiney Hiney flu is:


Not freak out (try giving it a funny name. Funny named things are less freakoutable, honest.)


Wash your hands.

So, hand washing is now all the rage these days and I need to buy some handmade soap. And I'm hungry. Hey, why not combine the two and make a blog post out of it!

Start off your day the vegan way with Dirty Ass Soap's Super Breakfast Set soap . I'm loving the irony that these soaps are made of vegan ingredients – especially the bacon and eggs!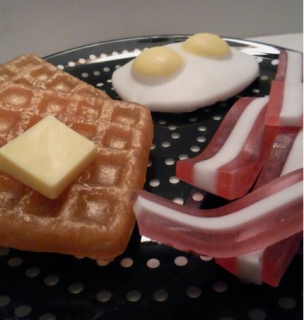 OK, so what to do for lunch? How about washing up with a hotdog and bun . Again, it's vegan glycerin soap in the shape of a realistic looking meat product. Vegetarians you might get away with using this soap if tell yourself that it's supposed to be a tofu pup.




Of course if you have a hot dog, you need a side of French Fried Soap to go with it.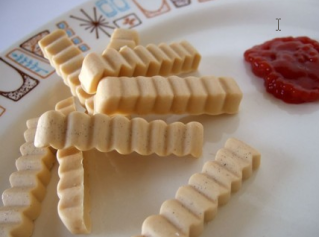 This one just wow's me. How realistic is this flippin' sweet PB and J sandwich soap ? Again, its vegan and it's supposed to smell just like peanut butter and strawberry jelly. If I had this in my bathroom as a kid, I'd practically beg my mom to wash my mouth out with soap.



After such a filling "meal" who couldn't use a little dessert? A vegan glycerin Chocolate Chip Cookie looks mighty tasty.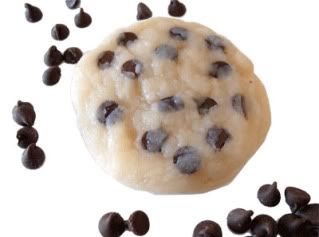 Or how about a big ol' slice of German Chocolate Cake ? I know it's not supposed to be cake, but I'd be tempted to lick it just to make sure that it's really soap. Bonus points to soapopotamus because her yummy cake soap is made with Goat's Milk. Goat's Milk soap in the shape of German Chocolate Cake? Oh, be still my heart….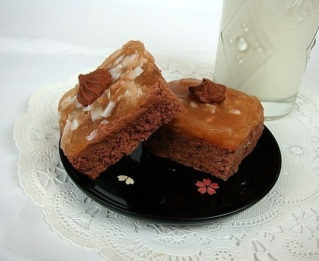 I'm thinking about ordering a couple of these soaps and sneaking them next to the bathroom sink the next time I have guests just to freak them out. Especially kid visitors. What do you think?