It's Mother Day and I have an announcement to make. Guess What? I'm a Green Mom! An official Green Mom. Like with a little button on my blog sidebar and everything. See?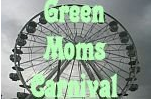 "What?!" you say, "Lisa, are you expecting…?"
Well I
was
expecting that question, but no I'm not expecting a real human type baby any time soon. You know I already have a little guy to take care of.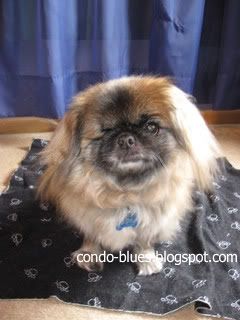 If I say "cheese" for the camera will you give me some cheese?
I'm a Green Mom because I was asked to join the
Green Moms Carnival.
A group of big name Green Mommy Bloggers who blog about specific green topics, most recently
Earth Day
. They also include women like me who they dub, Mothers of the Earth. I admit that's a little crunchy and lofty for my tastes but it's much nicer than Some-Other-Women-That-are-Environmentally-Friendly-and-Knowledgeable-but-Don't-Happen-to-Have-Kids.
Although to be fair, with eight nieces and nephew ranging in age from baby to 16, I do buy more than my fair share of children's products. Add in friends and co-workers baby showers, kid birthdays, and the like and I buy a
boatload
of kids products. It's a big party foul to give a toxic toy as a gift, FYI. (Fortunately, all of these awesome kids help me test and review children's products when the need arises so that's all well and good.)