I needed to get out of The Condo and look at pretty girlie things. I decided to go where the wind took me and ended up at
Rose Bredl Flowers
in the
Short North
. This flower shop is fast becoming a favorite, due to its exposed brick walls, yummy soy candles, and New York vibe.
This is Savannah, she's the official greeter. Say hi Savannah!
Part of the quirky charm of shops in the Short North is that many owners take their dogs to work with them. Lucky, lucky, dogs.
Once of the things I love about Rose Bredl is how this little shop is part florist, part garden store, and has a smattering of candles and natural soaps thrown in for good measure.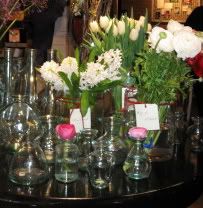 Most of the things they sell have some kind of previous history, are recycled, or are made in the United States. Pretty. Pretty. Pretty.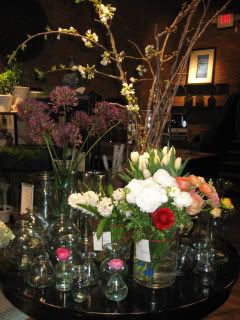 I can't put my finger on exactly what and why I love this display I just know that I do.
I'll take one of everything please.