I believe eco design does not have to be ugly or always terribly expensive. When I decorate or design a space, my first though is "what do I want it to look like and how do I want it to function?"
then
I think about eco friendly, sustainable, recycled, or locally made items for the room. I don't start my design thinking "how hippy green crunchytastic can I make this space?" and cram it full of a bunch of eco stuff that screams green and looks magazine perfect nice but it isn't always a place you feel comfortable living in.
However, I think if you take the right approach you can have both a nice space to live in and a hippy green crunchtastic space even if you guests don't realize it up front.
The best example of this is my bathroom remodel. The first thing you see is my quirky retro modern style.
Most people look at the old book pages I tea stained and Mod Podged (its non toxic) to the walls and think how cool! Not how hippy greentastic! That's
exactly
what I want even though the wallpaper is both.
You may not notice the CFLs in the overhead light, or the low flow toilet (soon to be replaced with an even lower flow toilet), the soft but recycled content toilet paper that won't give you splinters, or that the place is nice and clean with nontoxic and homemade granite cleaner hidden from view along with the rest of my eco friendly cleaning arsenal in a repurposed trunk.
This retro modern and convert hippy greentastic room came together to solve a problem. How do I honor my paternal grandmother's porcelain art and some of Husband's reprinted old family photos in a Mid-Century Modern-Bauhaus-Contemporary-Found-and-Funkified-Retro-DaDa-Danish decorated house?
Just like the little sample bottles from
The Honest Company
sitting next to the porcelain bowl my grandmother painted and I now use as a soap dish. Jessica Alba started The Honest Company to solve a problem. Where I can buy all of the stuff I need to clean a house, baby, and family in one place
and
make sure the ingredients are ethically sourced; the products are nontoxic, made in the USA, and do not contain synthetic ingredients?
As much as I love watching Jessica Alba act, I rolled my eyes. What does an actress know about creating home products? I doubt she stood in her kitchen trying to come up with the perfect lotion recipe (which I have to admit, I like because it is for the face
and
body. No more double bottles in the bathroom. Whoo!)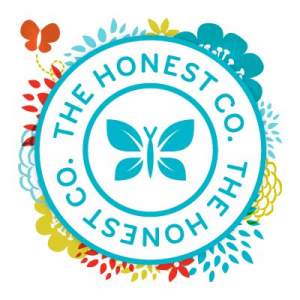 Turns out, Jessica has the heart and business sense to hire smart people who share her passion. If a product contains fragrance like the Honest Hand Soap and Honest Shampoo & Body Wash I tried, The Honest Company uses real essential oils to create the scent, which is very light. The Honest Face & Body Lotion and Honest Laundry Detergent are fragrance free. The Honest Laundry Detergent also works my HE washing machine and didn't stink it up afterwards. It is a great option for those of you who need a liquid fragrance free HE detergent that actually works.
Thank you The Honest Company!
The Honest Company was started by a mom and a dad who, like many modern parents, were increasingly worried about products made with questionable chemical ingredients. But the alternatives they found were often expensive, inaccessible, bland, or ineffective. In response to this clear need for something better, they created The Honest Company to ensure that parents (or anyone for that matter!) could easily find natural and non-toxic eco-friendly products that are beautiful, effective, and affordable. From customized product bundles to diapers and wipes to an ever-expanding line of cleaning and personal care products, you can find everything you need at Honest.com and have it delivered directly to your front door.
Give it a try!
Click here to become a member of The Honest Company community and start your free trial today
.
This is a sponsored post written by me on behalf of The Honest Company. The opinions and text are all mine.
Did you enjoy this post? Get more like it by
subscribing to the Condo Blues RSS Feed
or to
Condo Blues by Email
.