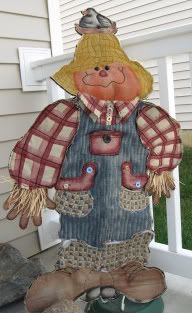 According to the calendar, it's officially fall! I rushed the season a bit by putting up my fall drop cloth house flag and orange drop cloth garland a few weeks early. 
In my defense, it was part of a not so clever ruse. I had houseguests and wanted to pull their focus from the end of season garden (think plants ready to take the big winter dirt nap.) I am not sure how well it worked but the porch projects kept me busy and out of trouble, which is a double, win for the city at large.
Although I might be tapped out of fall and Halloween ideas for a while. Oopsie.