This post was brought to you in cooperation with the
Delta Faucet
Company. All opinions expressed in this post are my own. #DeltaLeakDetect
I couldn't find a tiny water leak in the piper under my powder room sink. It was random, and even more weird, it never happened when I ran water down the pipes to find where it leaked.
At this point you're probably saying it is no big deal because it is a micro leak and just a bit of water that I catch in a somewhat unattractive dish under the sink. Not so.
I experienced the hard way how much water damage an undetected micro water leak can cause over time.
Let's not forget how much extra money I paid on my water bill because of this stupid leak either.
I found so much black mold around the master bathroom toilet that my simple DIY tiling job quickly turned into hiring a mold remediater and a contractor to rip out and replace the entire floor down to the studs.
How to Find the First Signs of a Water Leak Before it Gets Out of Control
The best way to prevent water damage is to install a leak detection system to catch a water leak before it becomes a big expensive problem. That sounds difficult, inflexible, and time consuming but my experience installing a review copy of the new
Delta Leak Detector
courtesy of Delta Faucet Company couldn't have been easier.
You won't believe much money the Delta Leak Detector has already shaved off my water bill!
The most difficult part is putting the three AAA batteries that with it inside the Leak Detector (I always flip at least one battery the wrong way on the first try. Luckily the batteries can last 2 –3 years so I'm golden until then.)
How to Install a Delta Leak Detector
Place the Delta Leak Detector under a potential water leak area such as next to a washing machine, garbage disposal, water heater, radiator, bathroom, basement, inside a sink cabinet, etc.
Download and install the
Leak Detect
app to your Android or Apple smart phone or tablet.
Use your home WIFI connection to sync the Leak Detector to the Leak Detect app on your device by pressing the button on the top of the leak detector and following the directions on the app. The Leak Detector and app found each other and synced seconds after I pressed the button and asked to assign it a location name. That's all it took.
You can use and sync multiple Leak Detectors throughout your house by assigning each Leak Detector a different name in the Leak Detect app such as Kitchen Sink, Water Heater, Washing Machine, Bathroom Sink, etc.
When the ring on the bottom of the Leak Detector senses water, the Leak Detector will physically beep and send the Leak Detector app an alert that you have a problem that demands your attention – which is fantastic if it detects a leak when you are away from home.
The Leak Detector is surprisingly sensitive. It only took a couple of test drops of water from an eyedropper on the top of the device to trigger a test alert.
In less than a day after installing the Delta Leak detector under my powder room sink it found the micro water leak I have been dealing with for the past year. At first I though the alert I got was a malfunction because no one had used that bathroom for several hours. Upon investigation, the Leak Detector was right. I had a leak not in the pipes like I thought but in the sink itself. It was an easy fix once I knew the real cause of the problem.
It seems strange for me to recommend installing a Delta Leak Detector (actually several) and hoping you never have to actually use it. But if you've ever woken up to a wet kitchen floor because your water heater died (raises hand) or heard a horror story from a friend getting home from a dream vacation to find a cracked upstairs toilet flooded his condo and had to hotel it for three months, or want to double check if you have a few micro leaks because your water bill seems just a tad too high all of the sudden then you will definitely believe the Delta Leak Detector is worth it.

Enter to Win the Delta Leak Detector Sweepstakes!
Delta Faucet company is holding a sweepstakes in which Delta Faucet Company will be awarding Delta Leak Dectors to those who share their own photos and/or videos!
To enter all you have to do is post a photo or video on Facebook, Twitter or Instagram with the hashtag #TheDreamGaurdian and tag @DeltaFaucet.
Each week throughout November, four winners will be rewarded with a Delta leak detector, and be featured on
Delta's Inspired Living blog
, with a link to your blog if they followed you!
Connect socially with Delta Faucet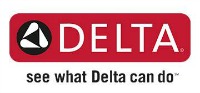 Did you enjoy this post? Get more like it by
subscribing to the Condo Blues RSS Feed
or to
Condo Blues by Email
.