:This week the final four designers had to design a high end apartment on a $2,500 budget. I hold my breath on this type of challenge because it often sets the designers up to fail – last season's Trump Tower with cheap tourist souvenir challenge anyone?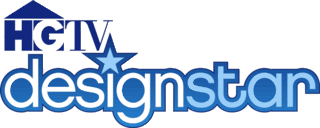 This week was full of surprises Karl and Kellie being both of them. Nate Berkus showed up as the guest judge. The camera challenge was to do a live DIY on Nate's show. Meg nailed the camera challenge again. Meg is proving she's comfortable in front of the camera.
 The performance of the other three designers during the camera challenge was surprising. I think Mark let the live audience make him nervous. Mark is usually very personable in front of the camera but this time he fell flat in his face. Ouch.