Hello everyone! How are you holding up? I'm trying to put my nervous energy to better use by doing those projects I've been putting off for far too long like Spring Cleaning (you'll find my bedroom Spring Cleaning checklist post in the link party below) and from the gunk I found when changing our furnace filter,my furnace ducts. Wish me luck!
If you are looking for something more creative to fill your extra time (or that of your children)
Bluprint is offering FREE online
classes ranging from sewing, cooking, meal planning, family crafts, and more
3/26-4/9/20! (you can learn more about it through this affilate link.)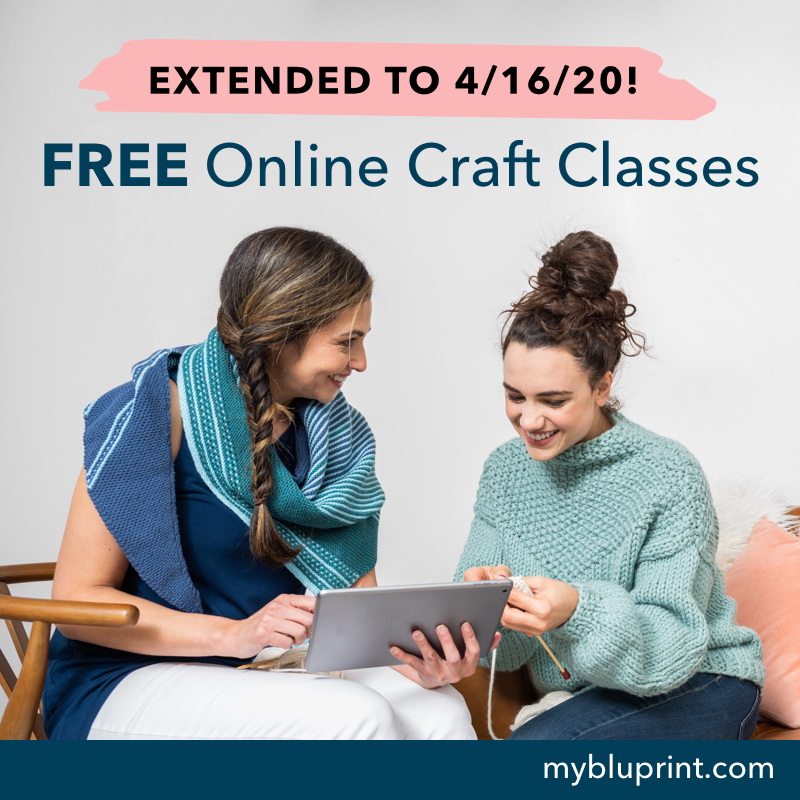 I've taken several Bluprint online sewing classes and like them a lot. I'll definitely be taking advantage of streaming their free classes this week! I need all of the crochet help I can get.
Time to link up your fantastic and creative craft and DIY projects, recipes, and ideas!
Let's Party!

Please support and follow our lovely blog party hostesses:





Did you enjoy this post? Get more like it by
subscribing to the Condo Blues RSS Feed
or to
Condo Blues by Email
.